For those familiar with the spectacular documentary currently Einzatzgruppen, wherever the German Nazis went in world war 2 it was not German soldiers that committed the massacres, pogroms and general sadism against the local population. The German soldiers instead turned to the depraved lumpe Proletariat: the gangs, the nationalists and fascists. Even the German soldiers were shocked at the brutality meted out by the Ukrainian fascists.
Here is a collection of archived documents attesting to their brutality.
From a report by the Political Department of the 1st Ukrainian Front
February 5, 1944
The Nationalists carried out a mass extermination of the Polish and Jewish population, as well as Ukrainians who were not sympathetic to the Nationalists. The arrested Banderovite Ivan Nikolaevich Vasyuk testified that the detachment he was in attacked the Polish villages Stariki, Vyazevka, Ugly, etc. and killed about 1500 inhabitants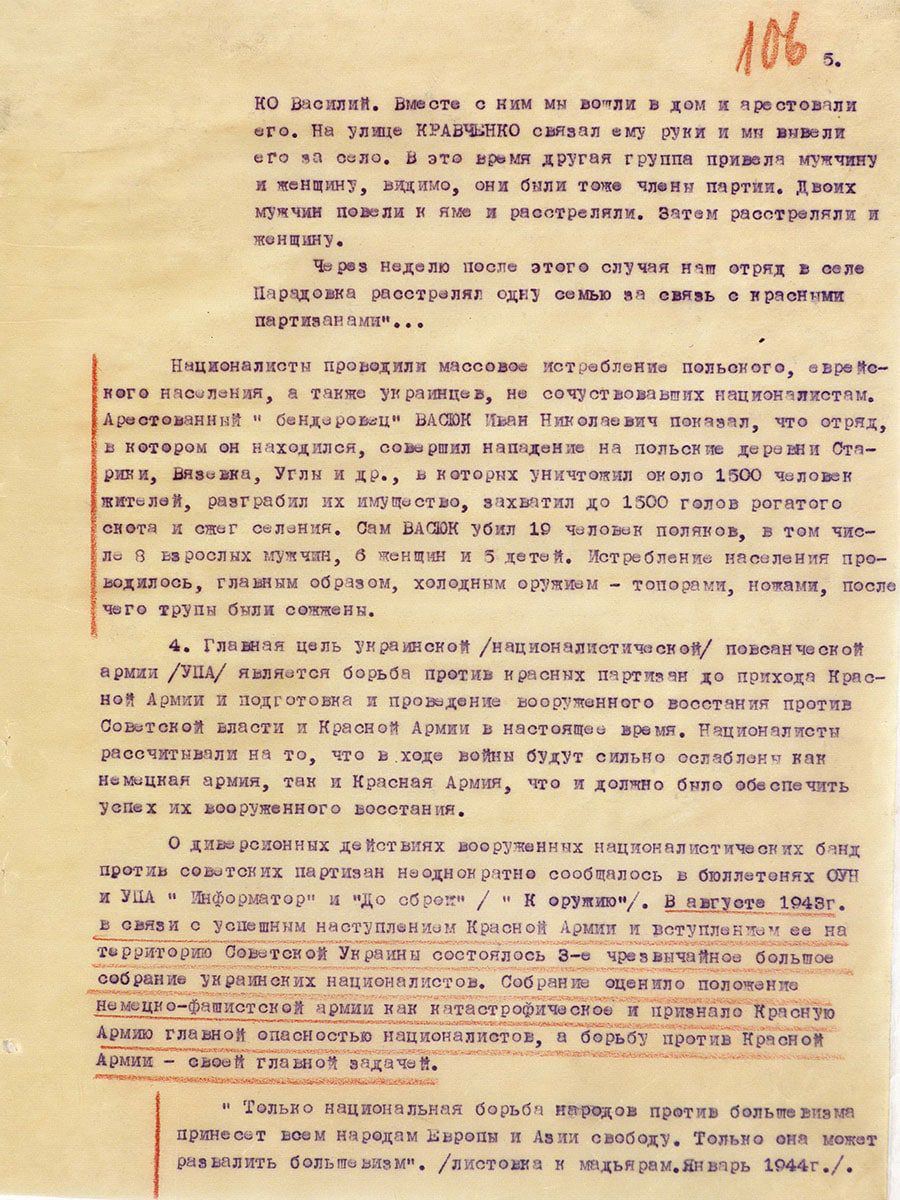 From the report of a member of the Military Council of the 1st Ukrainian Front on the liquidation of Ukrainian nationalist gangs in the rear of the front
September 1, 1944
Nationalists have attacked a passing automobile. In the course of this act four soldiers were brutally murdered. The corpses of the dead were cut up, their eyes gouged out, their tongues, noses and ears cut off. Lieutenant Martyniuk's stomach was cut open and his hands were cut off. Staff sergeant Sidorov and one soldier were half-burned. Only the chauffeur, who was seriously wounded, managed to survive.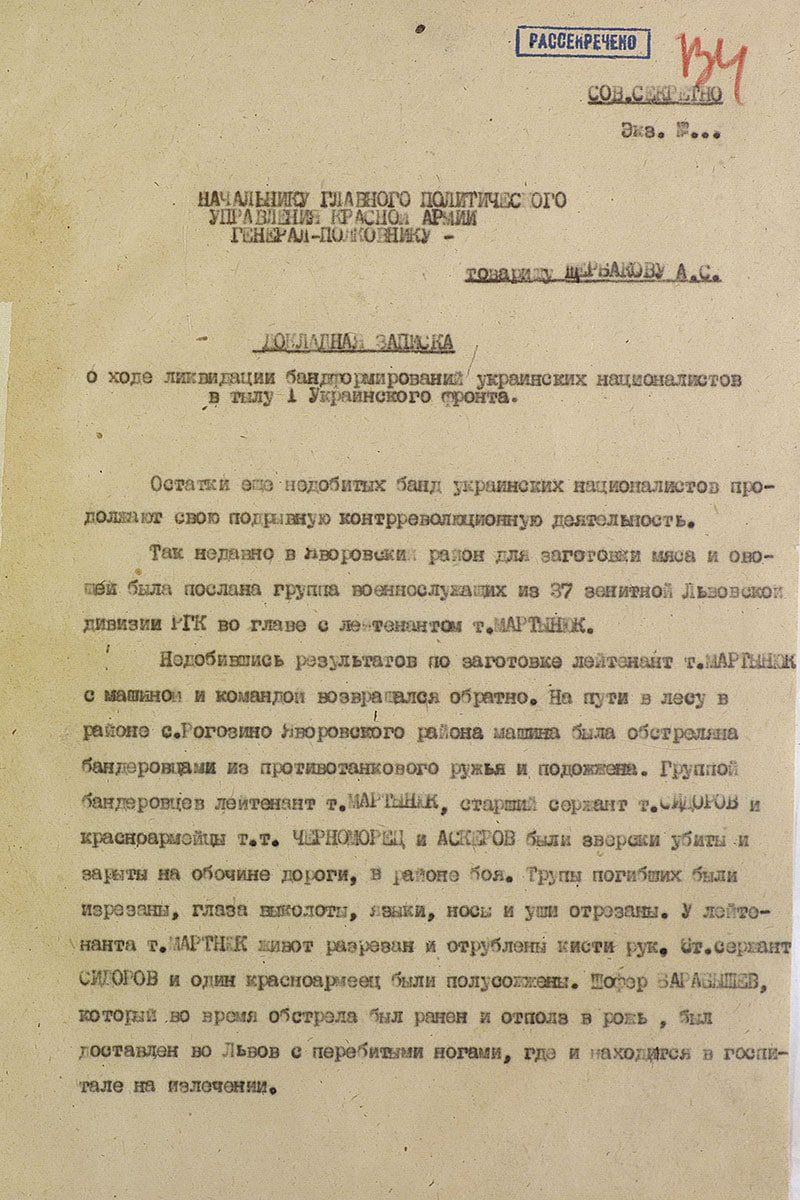 From a report by the Political Department of the 38th Army
September 28, 1945
On the night of September 19 to 20, members of the 167th Division, privates Kozin and Kotin, were seized by the Bandera fighters in the village of Lubochek. The captives were subjected to excruciating torture. The bandits ripped off Kozin's left ear and gouged out his eyes, hacked off his jaw and neck with an axe, and burnt his legs and arms with fire.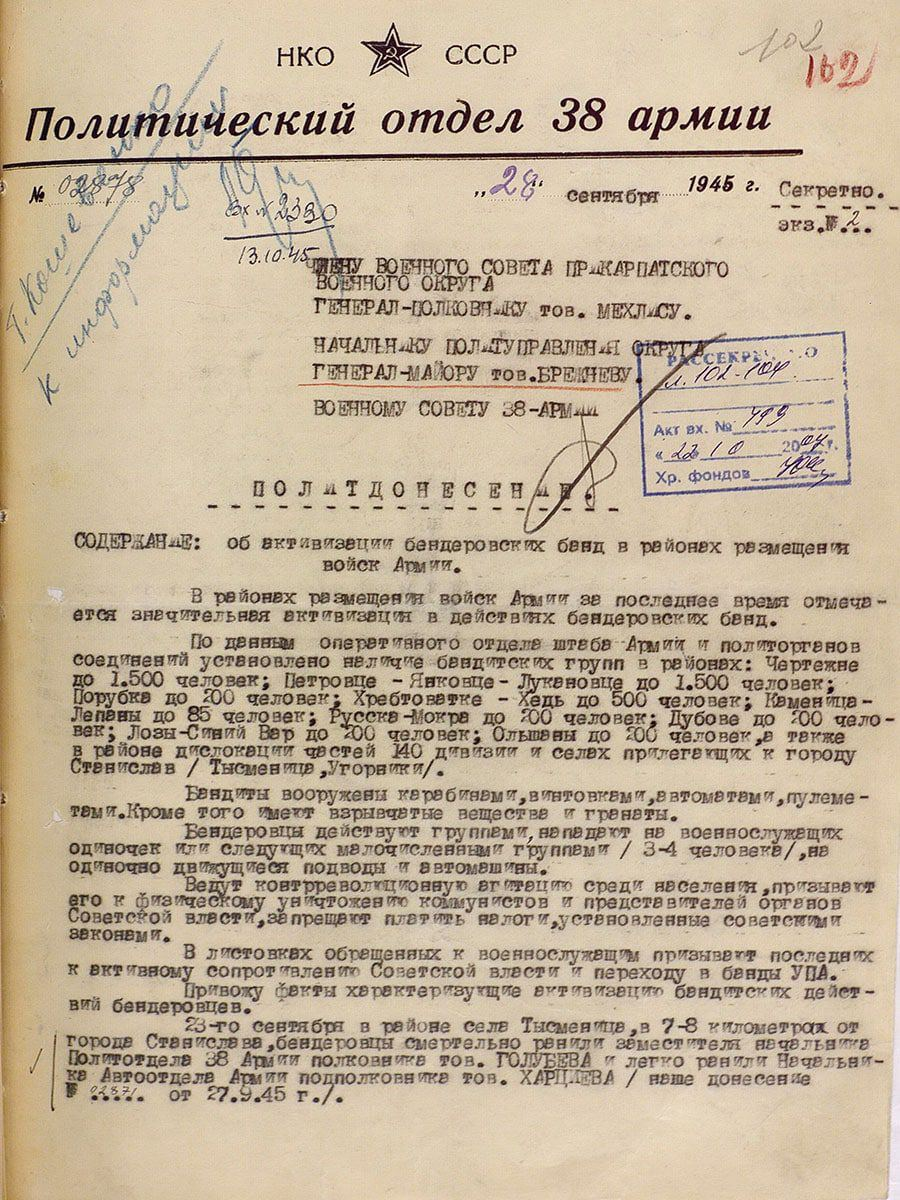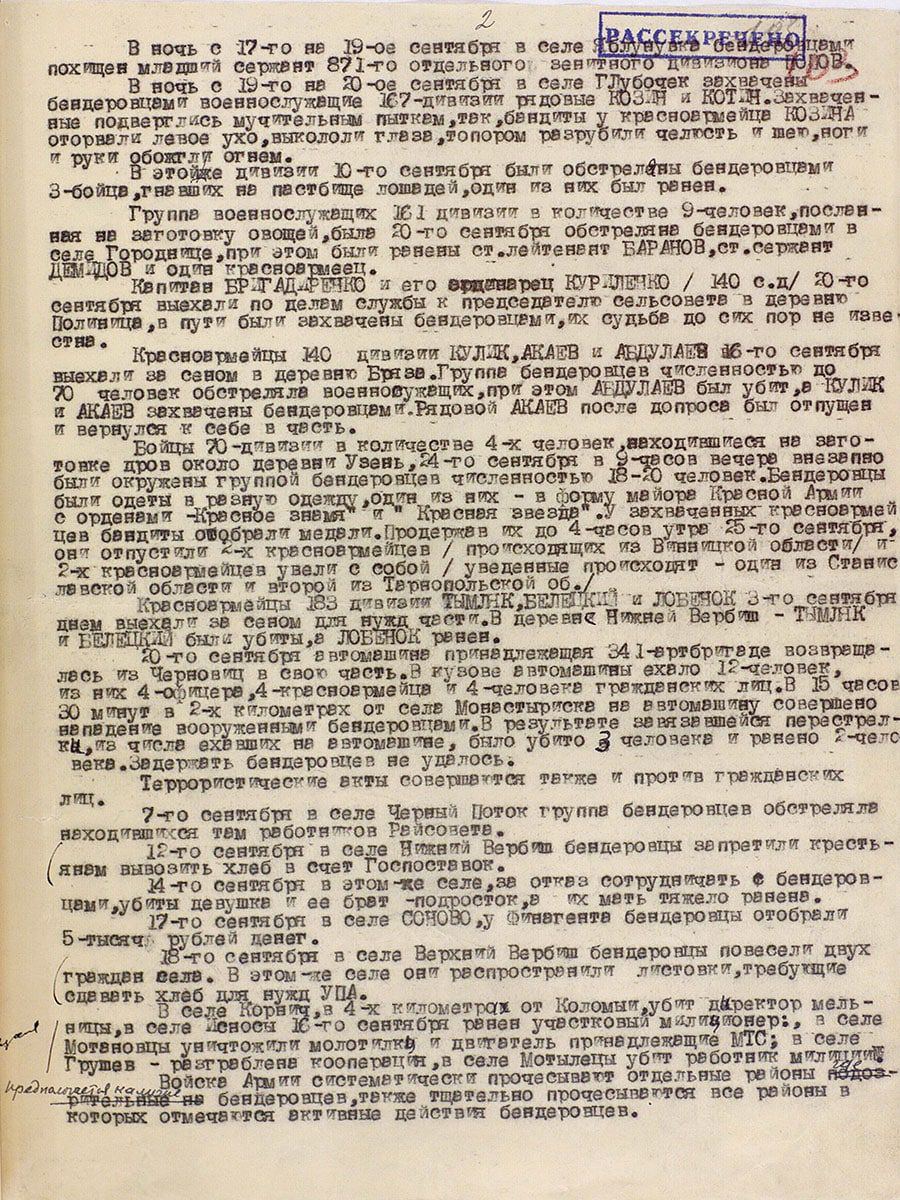 From a report by the political department of the Drohobych PMC
June 8, 1946
On the territory of the Drohobych Region in the period from April 15 to June 5, the nationalists killed 198 people, of whom 120 were civilians alone. Nineteen houses of the villagers were also burnt, seven schools and village councils were vandalised, two collective farms and two industrial enterprises were plundered, and three shops were robbed. At the same time, cases of murders of women and children have been recorded: "In the middle of April in Slavsko village (district centre), bandits hanged a 14-year-old girl, 800 metres away from her house, and the bandits took her mother with them and later executed"